Mockup creation with GMG and the Roland VersaUV LEC 330, 540 and the VS Series
The GMG ColorProof / GMG FlexoProof software and the Roland inkjet printers LEC 330, 540 and the VS Series open agencies, repro houses, printers and brand owners in the packaging and label market totally new dimensions for package prototyping and small lot production of labels.
The Roland printers work with a wide range of materials and substrates using CMYK, white and varnish.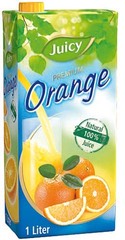 Your benefits
Inexpensive color-accurate contone and halftone mockups. Compared with traditional systems for the packaging and label market the GMG/Roland mockups can be produced at a fraction of the current costs.
GMG color management for optimum process- and spot color reproduction in flexographic, offset and gravure printing – locally and at remote locations.
Repeatability – printer can be kept in tight tolerances by GMG calibration.
Reproduction – identical results at different locations.
Simulation of card board, paper structure, register shift and halftone dots
Best print quality based on GMG driver.
Printing special effects and simulate embossing with varnish.
Resistant high quality inks work with nearly any finishing process.